Study in Shaanxi University of Science & Technology Study in http://sust.admissions.cn
Tuition & Fees 2019
1.Application
Fee:¥400 each time
2.Tuition (per year)

3.Accommodation
(1) Living on campus

*Twin Room has 2 beds in one room. Quad Room has 4 beds in one room. The fee is for each student in the room.
(2) Living off Campus
If you prefer living off campus, you can search information for renting house through local agents.
PRESIDENT'S SCHOLARSHIP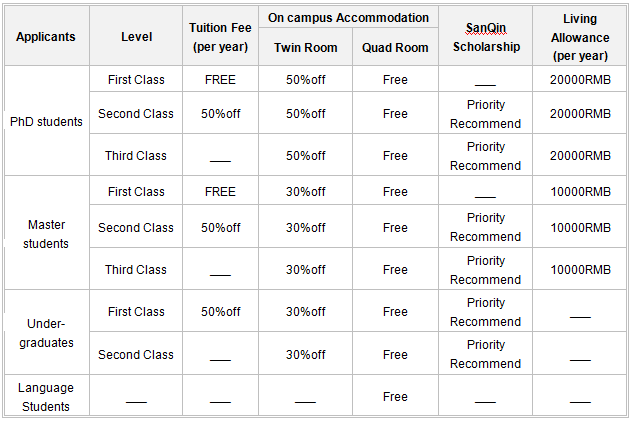 Note: San Qin Scholarship is sponsored by the Shaanxi provincial government for degree candidates without all kinds of other Chinese government scholarships. For bachelor candidates: 13000 RMB per year; Master candidates 20000 RMB per year; Doctorate candidates: 25000 RMB per year.